Gyan Vitaranam Web Directories
Career Awareness
12 Jul 2023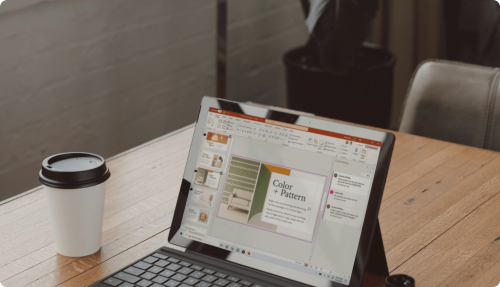 Gyan Vitaranam Web Directories
To assist the younger generation, Gyan Vitaranam Group has established several web directories of different colleges, universities, institutes, and courses. They can assess elements including programme content, faculty qualifications, facilities, accreditation, placement success rates, and costs. This gives students the information they need to choose the educational paths that best suit their tastes and objectives.
The visibility of colleges, universities, and other institutions among students is increased by inclusion in Gyan Vitaranam web directories. This exposure can draw more potential students and assist universities in reaching more people. Differentiating themselves from the competition enables educational institutions to highlight their advantages and distinctive products.
Through various web directories, the Gyan Vitaranam Group provides information about various courses and colleges including Engineering colleges, medical colleges, law colleges, AME colleges, pilot training, Aerospace Engineering, Aeronautical Engineering, Nursing, and Marine engineering.
Aircraft Maintenance Engineering College Directories
A comprehensive resource called AME College directory provides information on AME courses, various AME institutes in India, importance of DGCA clearance in AME colleges, a list of DGCA-accredited AME colleges, and top employers of AME professionals. Each college's locations, admission policies, faculty profiles, facilities, and connections are fully described to provide comprehensive information about each institution. It enables prospective students to research and evaluate different universities according to their interests and needs.
We emphasized the importance of DGCA (Directorate General of Civil Aviation) clearance in AME institutions. We empower learners to make well-informed decisions about their educational and career path in aviation by educating them about the AME course, several institutions, the value of DGCA accreditation, DGCA-accredited universities, and key recruiters.
Pilot Training
We provide an overall overview of the pilot training process that includes both theoretical understanding and actual flying experience through directories of pilot training colleges. You can find a comprehensive list of pilot training facilities in India in our database. We strive to provide complete information on each institution, including locations, educational offerings, infrastructure, faculty profiles, and affiliations. This enables pilots to research and choose the organizations that best meet their needs and goals. For those looking to get pilot training, the Gyan Vitaranam Group's Pilot Training College Directories are an invaluable resource. We want to help aspiring pilots make educated decisions about their training and potential careers in the aviation industry by offering details on pilot training, training institutions, private and commercial pilot training, the significance of DGCA approval, and the prospects of pilot licencing holders in India.
Aerospace Engineering
Aerospace engineering college directories offer helpful information about aerospace engineering courses. We discuss the basic details of aerospace engineering, the best institutes in India, what it takes to become an aerospace engineer, and the potential growth of this profession. Whether you're a student considering a future in aerospace engineering, our directory is a great tool to learn more about and gain knowledge about this dynamic business. An extensive list of top aeronautical engineering institutes in India can be found in our online database. These institutions are renowned for their dedication to producing highly qualified aerospace engineers and academic success.
We provide our readers with a complete description of the colleges that include details about their educational offerings, faculty specialties, research efforts, and notable achievements. It enables you to research and evaluate several universities to choose the one that best suits your educational needs.
Medical Courses
Our directories are made to offer thorough information regarding undergraduate (UG) and postgraduate (PG) medical programmes, college information, course information, and exam reminders. We are committed to helping students who want to become a professional in medical field. We offer information on a variety of UG and PG medical courses including MBBS, MS (General Surgery), MD/MS, MD Pathology, etc. We are aware that students need in-depth information about the courses they have an interest in.
For ambitious medical students, being informed about exams and notifications is essential. Our directories offer up-to-date details on state- and national-level medical admissions examinations as well as other pertinent medical entrance exams. Additionally, we send out updates on crucial dates, application processes, counselling procedures, and other developments in medical education.
Law Colleges
For students looking for the best law schools in India, these directories are an important resource. We have developed a list of top law colleges in the country taking into account factors such as reputation, academic performance, faculties, infrastructure, and placement. We also provide information about various courses like LLB 3-year, 5-year programs, BA LLB, BBA LLB, and LLM in Corporate Law. When considering their educational options, potential law students should check the platform for information on curriculum, admission policies, eligibility requirements, and other critical facts.
Engineering colleges
Engineering college directories from the Gyan Vitaranam Group are crucial because they are a great aid for learners like you who are looking for the best engineering institutes in India. Our goal is to provide you with accurate and comprehensive information to help you make informed decisions. We provide comprehensive details about several engineering programs offered in India. We want to make sure you have access to all the information you need to make informed decisions about your educational path. We hope to empower engineering students like you by providing them with the knowledge and tools they need to navigate their academic and professional paths.
---